2018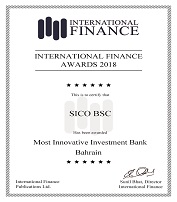 2017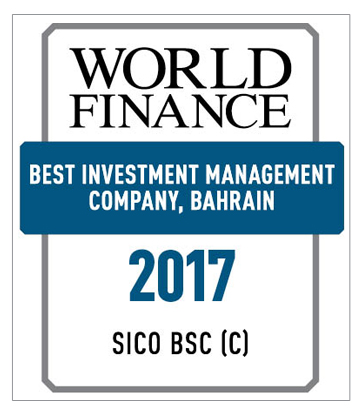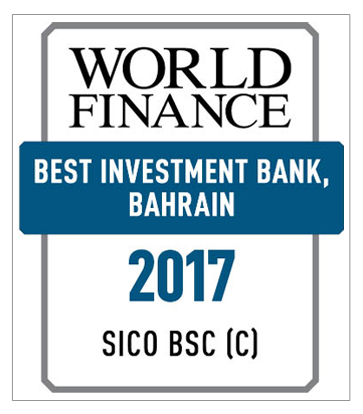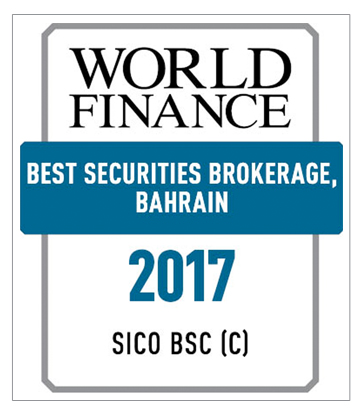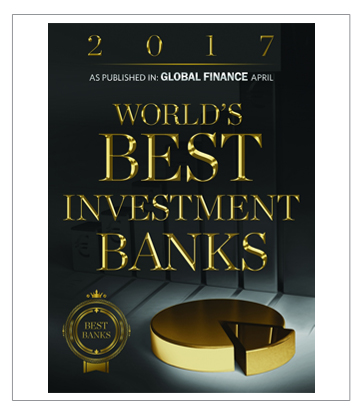 Over the years, SICO has received prestigious industry recognition amongst its regional peers for providing high-quality service and leading innovation in the GCC financial markets.

2017
SICO named "Best Investment Bank in Bahrain" at Global Finance's 18th Annual World's Best Investment Banks Awards in recognition of SICO's exemplary performance during 2016, which included closing a number of pioneering and innovative transactions.
SICO Asset Management named "Best Investment Management Company – Bahrain."
SICO Brokerage named "Best Securities Brokerage Firm – Bahrain" at the World Finance Awards, which honour firms that have demonstrated significant success and are well-equipped to overcome future challenges.
SICO Brokerage also received an award for the fourth consecutive year from the Arab Federation Exchange (AFE) at the AFE Equities Summit.
SICO CEO Najla Al Shirawi was included on Forbes Middle East's "Top 100 Most Powerful Arab Businesswomen" list for the third consecutive year.
Ranked as the number one broker on the Bahrain Bourse for 19 consecutive years.
2016
BBK's BD 100 million perpetual Tier 1 convertible capital securities offering to shareholders on a privileged basis, for which SICO acted as Mandated Lead Manager, was named one of the top three "Financial Institution Financing Deals of the Year" at Bonds, Loans, and Sukuks Middle East Awards.
SICO Brokerage received an award for having the "Highest Traded Shares" on Bahrain's Bourse for the third consecutive year at the AFE Equities Summit in Jordan.
SICO Fund Services was named the "GCC Best Custodian" at the World Finance GCC Investment and Development Awards.
Head of SICO Asset Management Shakeel Sarwar was included on the MENA Fund Manager Power 50 List recognizing the most powerful figures in the region's asset management community.