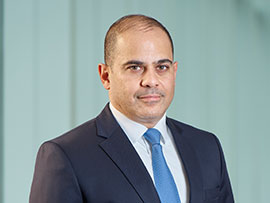 Salman Al Sairafi
Head of Global Markets
With more than 17 years of experience in financial services and technology, Salman Al Sairafi joined SICO in 2020 as head of the newly established Global Markets division. Prior to joining SICO, he held the role of Chief Investment Officer and Board Member at Capital Growth Management in Bahrain and was a Senior Investment Advisor at United Consulting Group in Saudi Arabia. He previously the Fixed Income and Money Markets desk at NCB Capital in Saudi Arabia and has also held various positions in Bahrain and the UK in the fields of consulting and R&D. Salman is the Chairman of the Board at Dar Alma'rifa in Bahrain and is a both a Chartered Financial Analyst and Chartered Alternative Investment Analyst charterholder. He holds a B.Eng in Information Systems Engineering and an MSc in Advanced Computing from Imperial College London and is a former Chevening Scholar.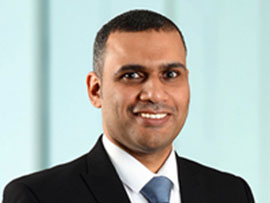 Husain Ahmed
Head of Operations
Husain has 13 years of banking experience, having joined SICO in 2006. Before becoming Acting Head of Operations in 2019, he held the position of Vice President of Operations at SICO. Husain holds an MBA from Arabian Gulf University and a BSc in Business Informatics from AMA University. Husain has also received numerous anti-money laundering and back-office operation training certifications.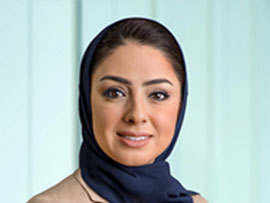 Fatima Mansoor
Head of Client Relations
With more than 13 years of experience in regional equity trading and client relations, Fatima Mansoor joined SICO in 2006 as a broker, assuming the role of senior broker in 2008. She moved to the Client Relations Department in 2017 and was appointed head of the department in 2019. Fatima holds a B.SC in Banking and Finance from the University of Bahrain and an MBA in Finance from the New York Institute of Technology.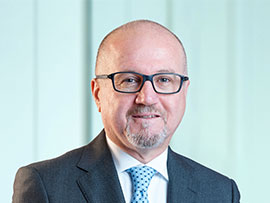 Naser Obaid
Chief Executive Officer, SICO Funds Services Company
Naser Obaid has over 23 years of experience in the financial services industry across the region. Prior to joining SFS in 2019, he was a Financial Advisor to the Chairman at NBB Capital and BBIH Group. Naser previously held positions at a number of leading trust and fund service providers including Chief Executive Officer at Crestbridge Bahrain, Executive Director and Member of Senior Management at Ohad Trust, and Assistant Vice President at TAIB Bank. He has also held positions in Deloitte & Touché and KPMG in Bahrain and Yemen respectively. Naser holds a BA in Commerce from Osmania University as well as an MA in Accountancy and Management Audit from Bangalore University.