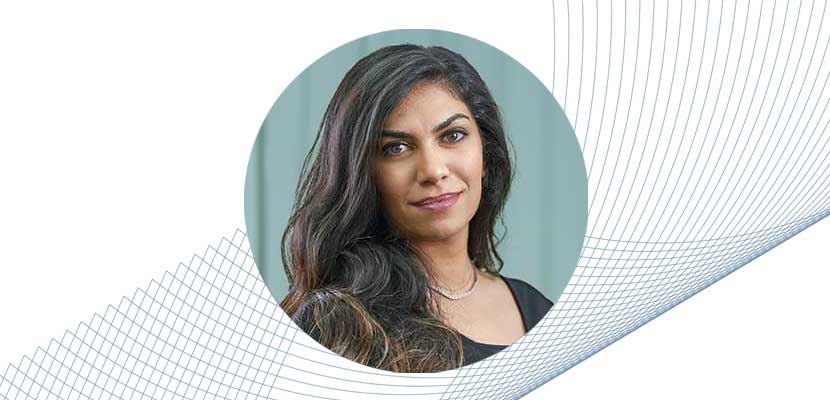 Q&A with Mariam Isa – SICO's Head of Brokerage
Q: How has your previous experience helped you come into your role as Head of Brokerage?
A: I started my career at SICO as a fresh graduate. Throughout my time at the bank I have developed my career and gained immeasurable professional skills. The mentorship and support I have received along with the experiences I have gained working alongside my colleagues have equipped me with the tools and skills I need to help me navigate my role as SICO's Head of Brokerage.
Q: How have you been able to navigate challenging market conditions to continue delivering top results for your clients?
A: There's no denying that the market does pose considerable challenges, on a daily basis, that are completely beyond our control, but I think we have proven over the years that we are a very resilient organization. In spite of some challenges throughout the year, GCC market performed strongly in line with global markets, with the region's price return index gaining 8% during the year. We always endeavor to protect our clients against market fluctuations, to the best of our abilities, by incorporating the most up to date technology as a broker while investing heavily in training each and every member of our team to ensure we have the highest caliber of employees who are fully informed and aware of our client's needs and can guide them in navigating these challenges in order to fulfill their business interests.
Q: How do you see 2020 playing out for the Brokerage Division and what is your plan to achieve your goals?
A: The current volatility we are experiencing in the GCC region is likely to remain for some time, with increased complexity resulting from the oil dimension. This has created good short-term trading opportunities for our clients. If we see the COVID-19 issue worsen, however, then we are likely to see markets come under intense pressure and trading dry up. In the long run, higher oil prices and stable global markets are crucial for investors to gain confidence in regional markets and resume normal activities.
Technology is also a major factor in ensuring business continuity through times like this. It is necessary to leverage technology in order to continue to provide services to clients. SICO currently operates a 60% work from home policy with 100% productivity in order to ensure that it is able to do what is best for both its employees and clients.
Q: How would you compare market performance in Bahrain vs. other regional markets?
A: Although the Bahraini market is facing liquidity challenges, we continued to perform well, coming in second in the region after Kuwait, with an increase of more than 20%, as compared to the 7.8% recorded by the GCC Composite Index. These liquidity challenges were eased, however, following a substantial boost by the Kuwait Finance House acquisition of Ahli United Bank Bahrain. Liquidity was also further supported by strong performances from a number of companies including APM Terminals, BBK, and BATELCO.
Q: What role do you think online trading plays in brokerage? Do you think it will overtake the conventional role of brokers?
A: Online trading does play a significant role in brokerage today, however, we don't believe it will entirely overtake the role of conventional brokers. Investors still prefer human interaction with brokers who can gauge market conditions, particularly in GCC markets. While this may change over time as we see more and more millennials who prefer to trade online and don't necessarily value interactions with a broker in the same way, for now we still believe both types of brokerage services are in demand.
Q: Do you believe that the financial services sector is witnessing a shift in terms of gender diversity?
A: Yes, undeniably. The financial services sector is rapidly witnessing an increase in gender diversity. At SICO we set a great example with our CEO, Najla Al-Shirawi, who was recently featured in the Forbes List of the Top 100 Most Powerful Businesswomen. Gender diversity is also clearly visible throughout our organization. As the leading brokerage firm in Bahrain, having a woman as head of brokerage is also a notable achievement on its own. Females currently represent 37% of our overall staff. Even though this is relatively high for the financial sector globally, I believe there is still room to improve. Research has proven that companies who have a higher number of women in their workforce have reported better financial performance and improved productivity relative to their counterparts who have fewer female employees.
Q: What would you say was the biggest challenge in your career and how did you overcome it?
A: I think that the biggest challenge any woman can face is herself. Women in general are multi-taskers who demand perfection but as primary caretakers, it is often a struggle to balance between their responsibilities at home and in the workplace. That being said, I believe that achieving a balance between both is possible and that women can still successfully pursue a career while taking care of their families. We just need to believe in ourselves in order to overcome these challenges as they arise.